Create an uncluttered, intuitive to use and visually appealing online store.
UX/UI design and visual design
Development - database design and coding (HTML4, CSS2, Javascript, ASP, MS ACcess)
Production support and maintenance
This website went live in 2009 and was operational until 2014.
The home page presents an "old school" side navigation with product teasers above the fold.
The Product list page is a one column product list with onclick-enlargeable product images.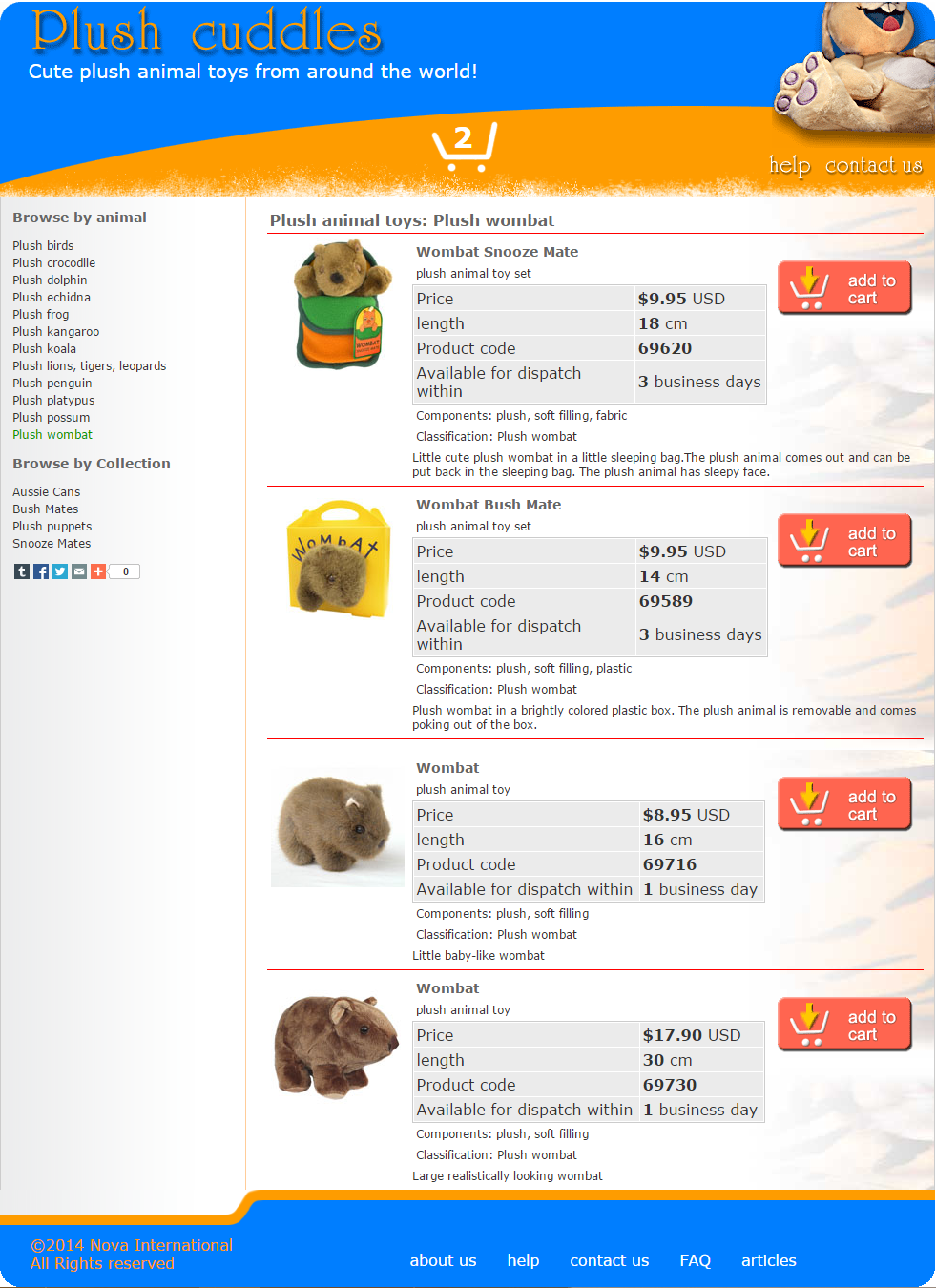 The shopping cart featuring an easy 3-step one-page checkout allows changing quantities, removing products and selecting shipping method. As the rest of the website, the shopping cart was custom developed in ASP.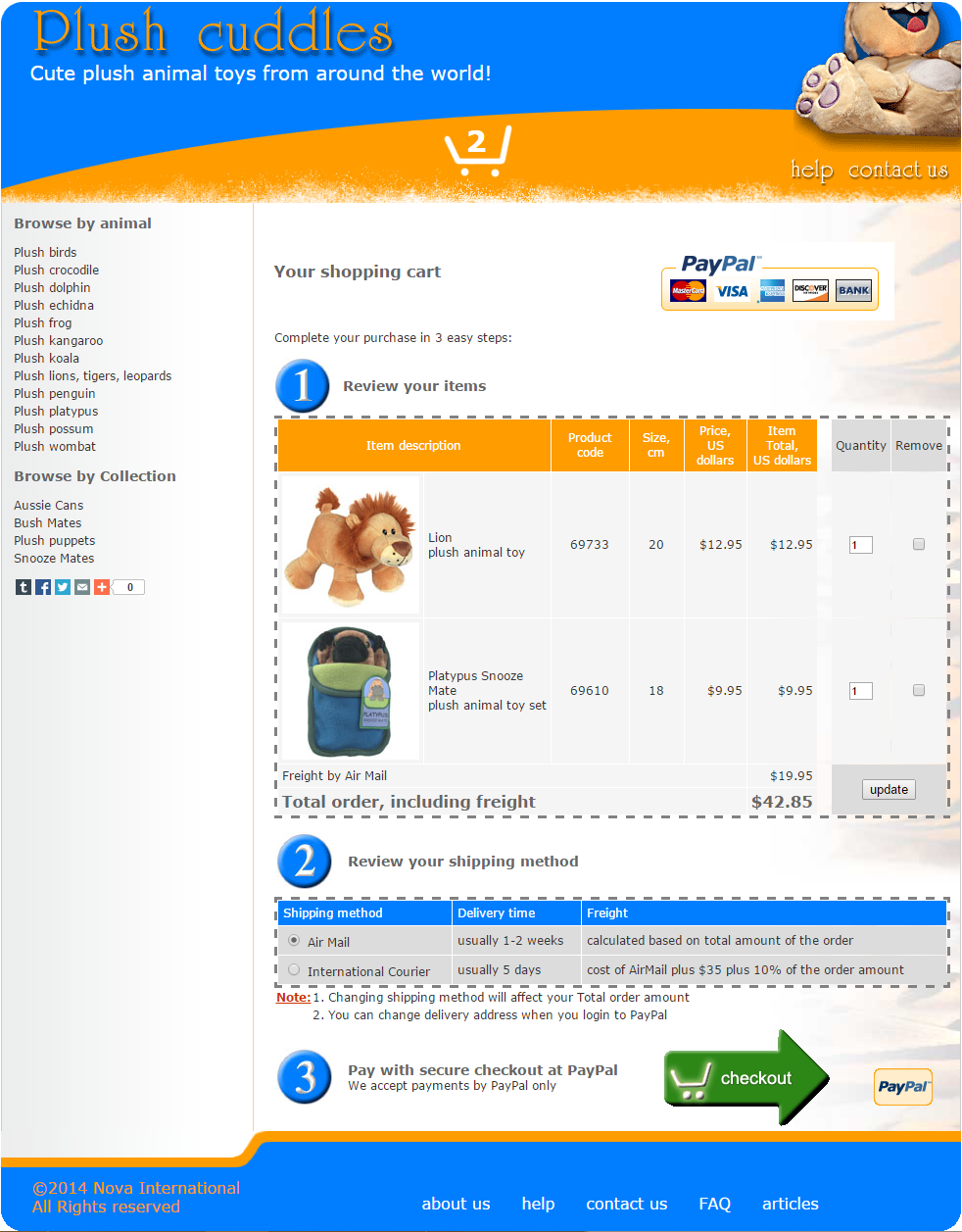 The underlying database was designed and created in MS Access.