A student project for Handkrafted - a startup company based in Sydney, Australia.
To provide an automated online mechanism to handle interaction between makers and customers wishing to 
have 
custom made items.
Client
handkrafted.com.au - a Sydney startup that connects customers and craftsmen to make bespoke items
Tools
Axure, MS Visio, Adobe Photoshop, pencil and paper
Team
Igor Fastovski and 2 other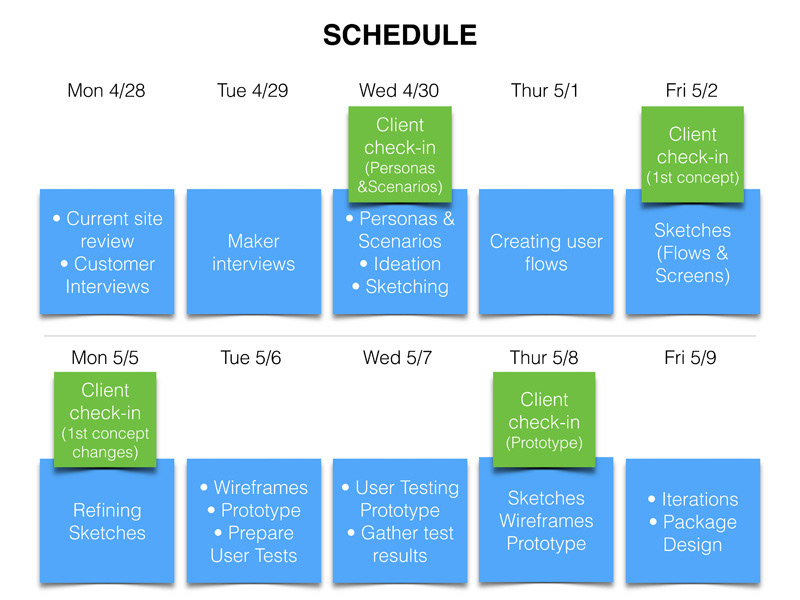 We started off with client brief, followed by
kick off client meeting
and
project planning
.
My role:
-          analyse brief,
-          compile a list of questions for client,
-          participate in client interview
-          participate in creating project schedule and planning deliverables.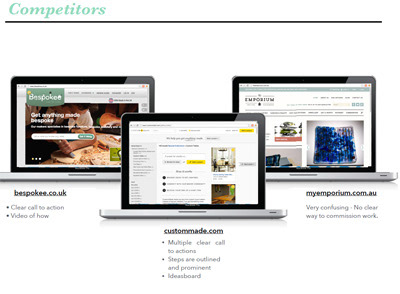 In the
Research
phase, we evaluated current application and looked at competitors.
My role:
-          feature comparison;
-          heuristic evaluation;
-          task analysis.
We proceeded with conducting telephone 
User interviews.
Based on the interviews, we created
Personas
and Scenarios.
- compile user interview findings;
- participate in creating Personas and scenarios.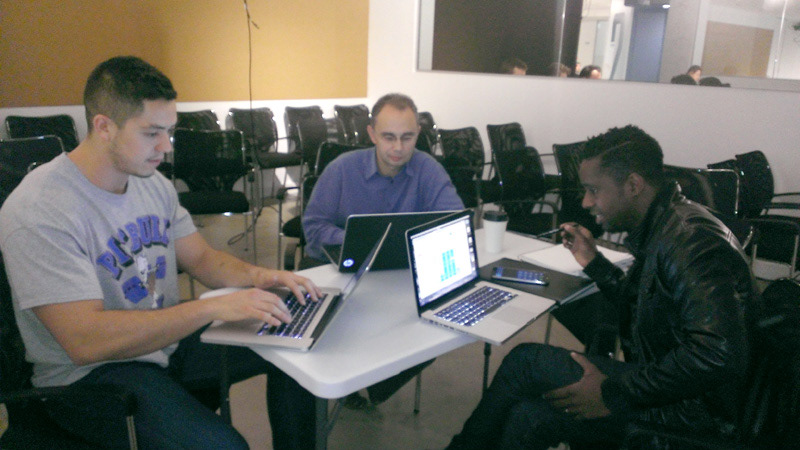 Telephone interview with one of the customers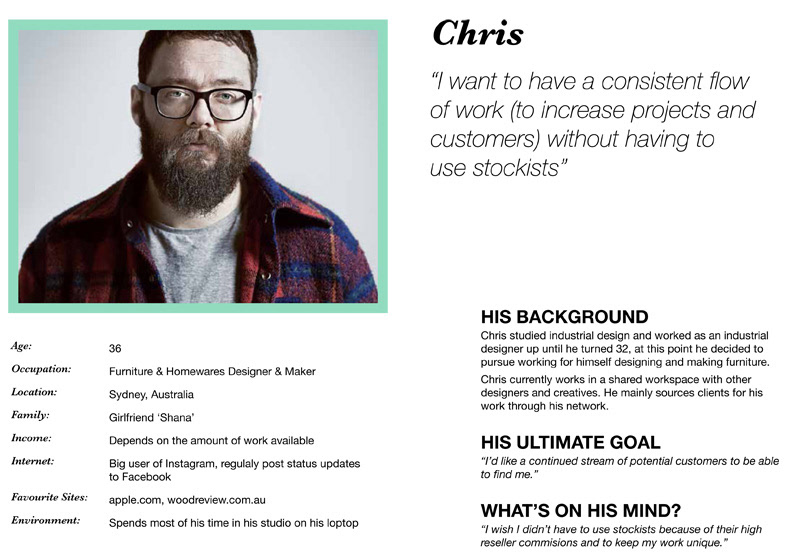 Using huge amounts of paper and Sharpies, we came up with many interesting ideas.
We then carefully selected the ones that would work best for the users, and we discussed them at a client meeting.
My role:
-          Establish glossary of terms and definitions;
-          Help steer the team in controlled direction;
-          actively participate in ideation based on research findings and personas;
-          argue for my opinion and negotiate solutions.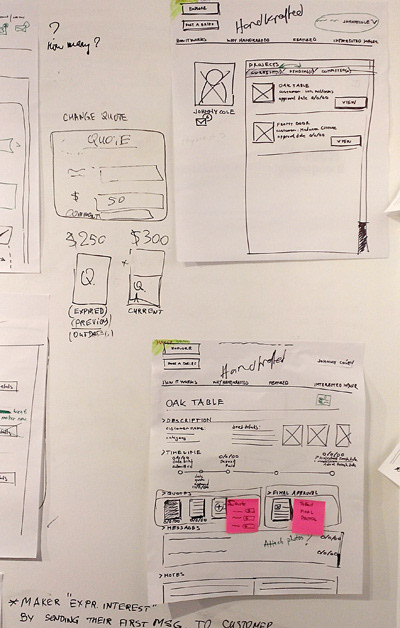 I enjoyed the Ideation and Sketching phase the most, even though it sometimes brought me to my knees.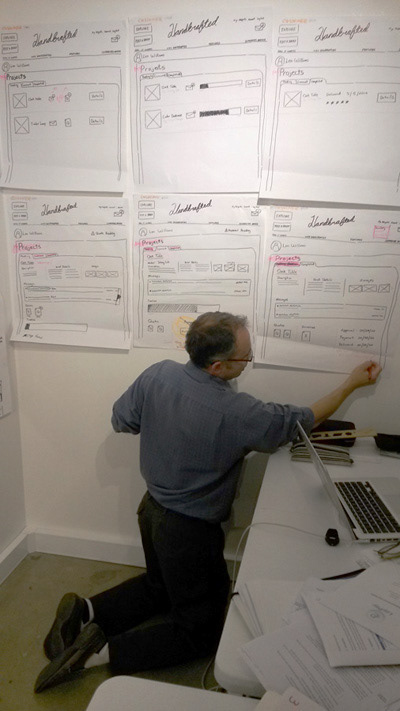 Based on sketched wireframes and discussions with the client, we proceeded with construction of interactive prototypes using Axure.
My role:
-          Discuss the proposed solution with the client
-          Negotiate the MVP
-          Create interactive prototype in Axure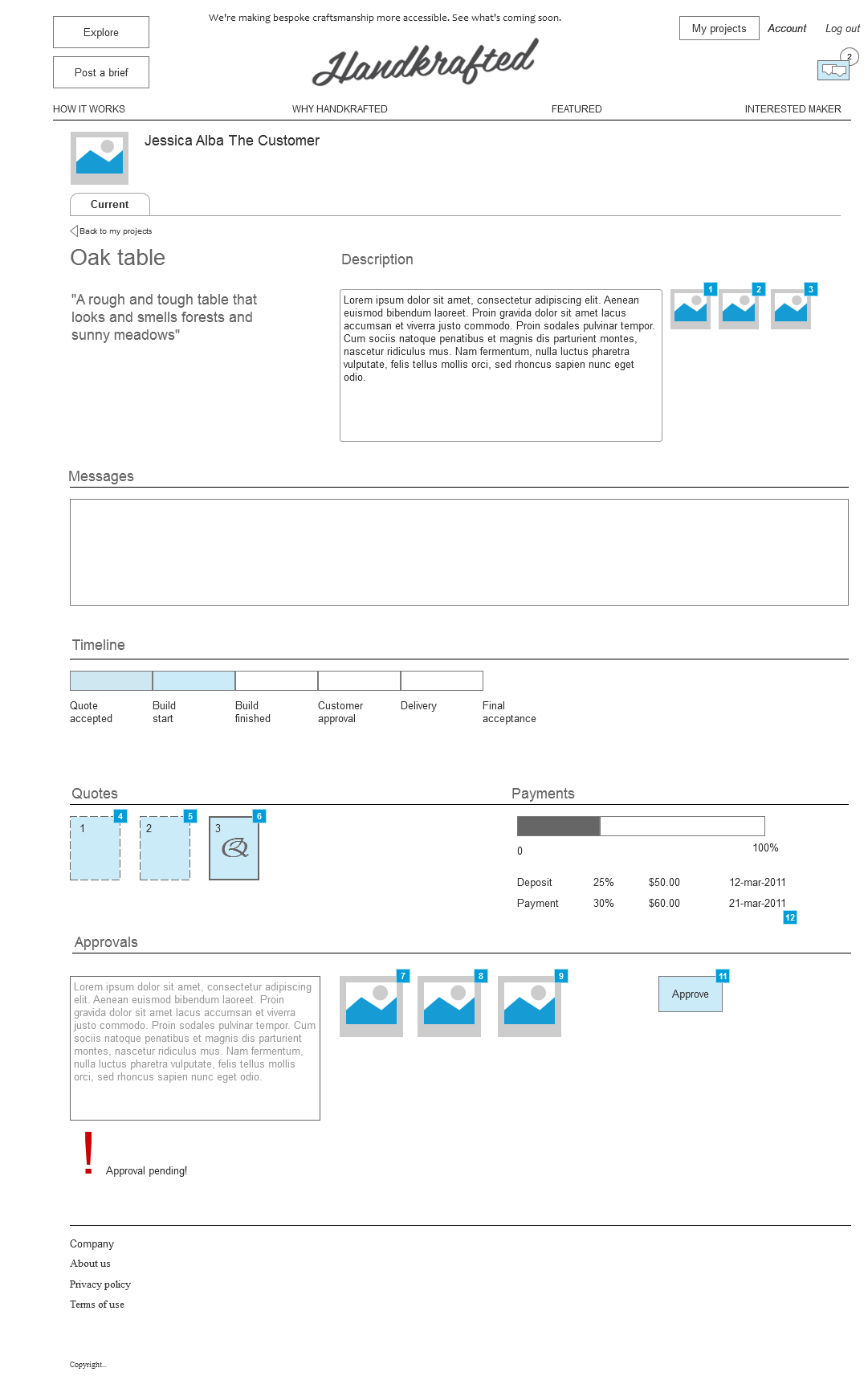 We then presented our solution to the client.
The result
A clean and elegant solution that can be used by Handkrafted as a base for further iterations.