A student project at General Assembly Sydney.
To provide Foursquare,  an established digital product, with new functionality - an easy and secure payment interface.
Tools
Axure, MS Visio, Adobe Photoshop, pencil and paper
Mobile App

Team
Igor Fastovski and 2 other students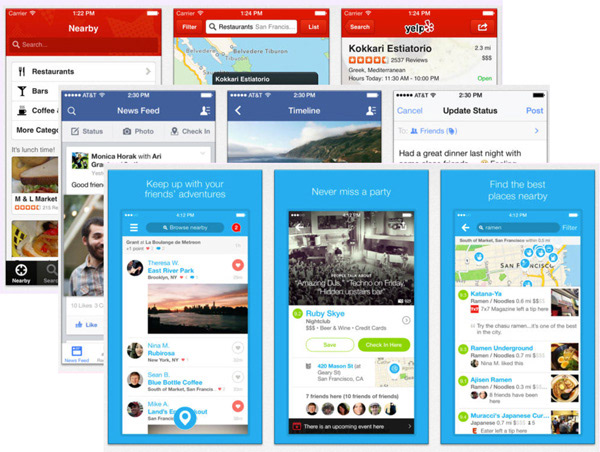 We kicked off the project with Brand, Product and Competitive analysis. This helped us understand main features, business model, target audience and other key indicators.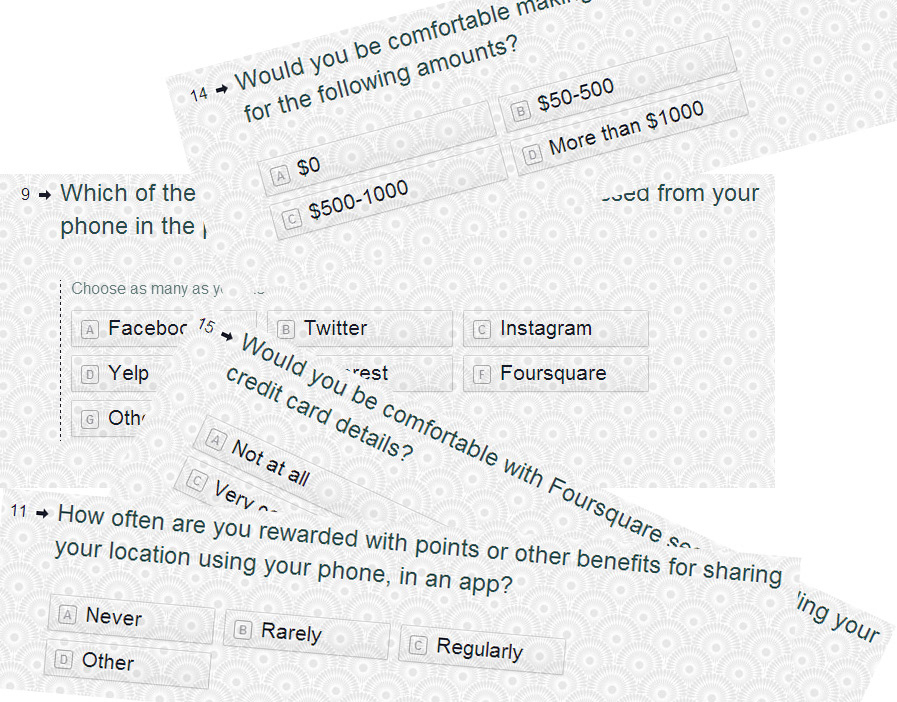 We then proceeded by digging deeper into users' minds by creating a questionnaire to understand key behaviours and attitudes behind potential and existing Foursquare users.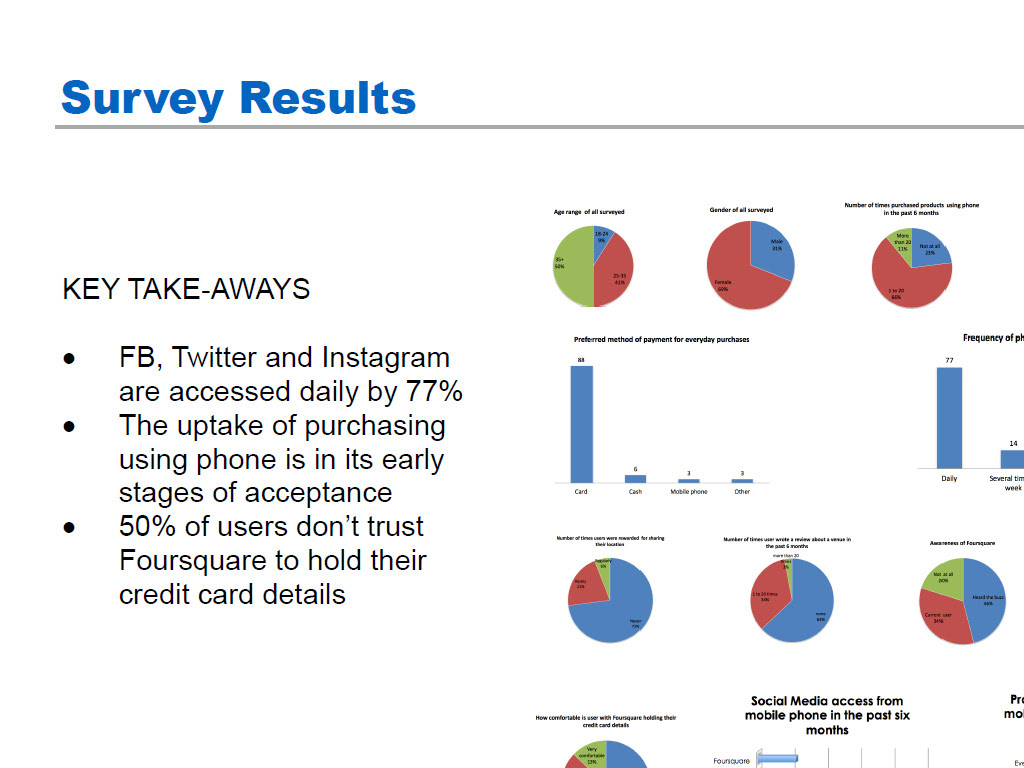 Almost 40 users have reponded, which resulted in some valuable data gathered. The data was converted to charts for further analysis.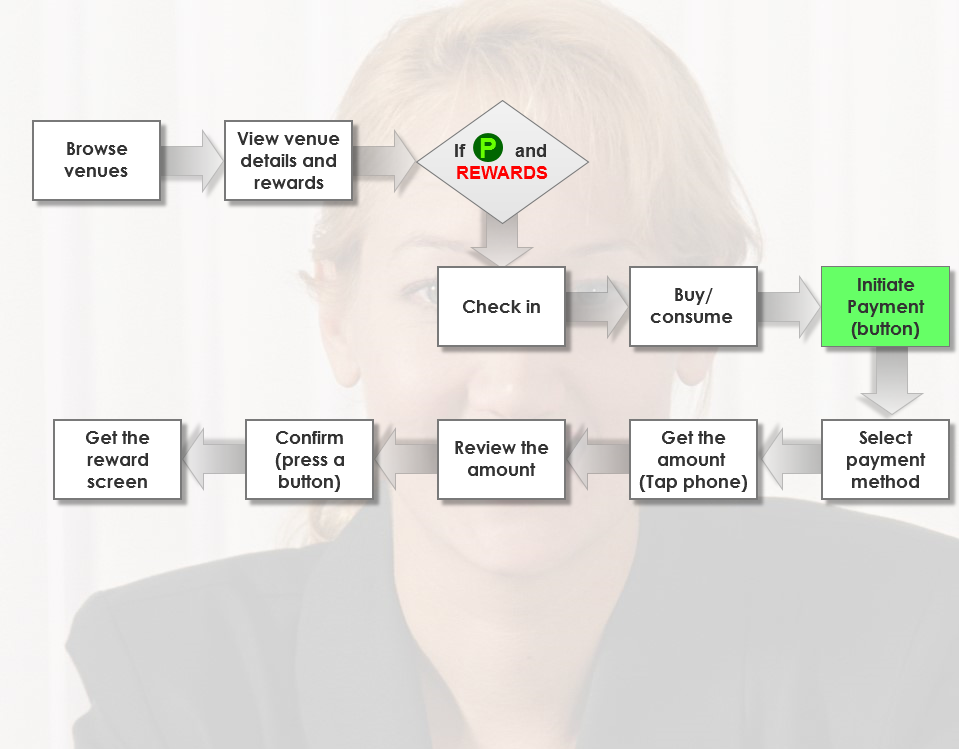 Personas, scenarios and user flows were created based on the research.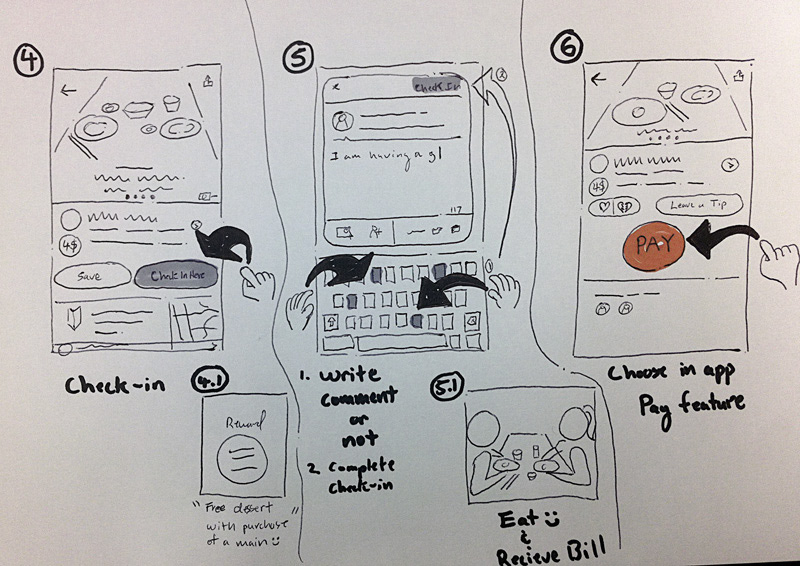 The generative design stage was quite fruitful and resulted in paper sketches of several variations of the process. Prioritisation of features have lead us to pursue two design paths: Fully automated "Remote payment" and "Phone tap" using NFC were two main ideas. 
While working to determine the MVP, we have clearly identified that Value Proposition is twofold, with benefits to both customers and business (B2C and B2B).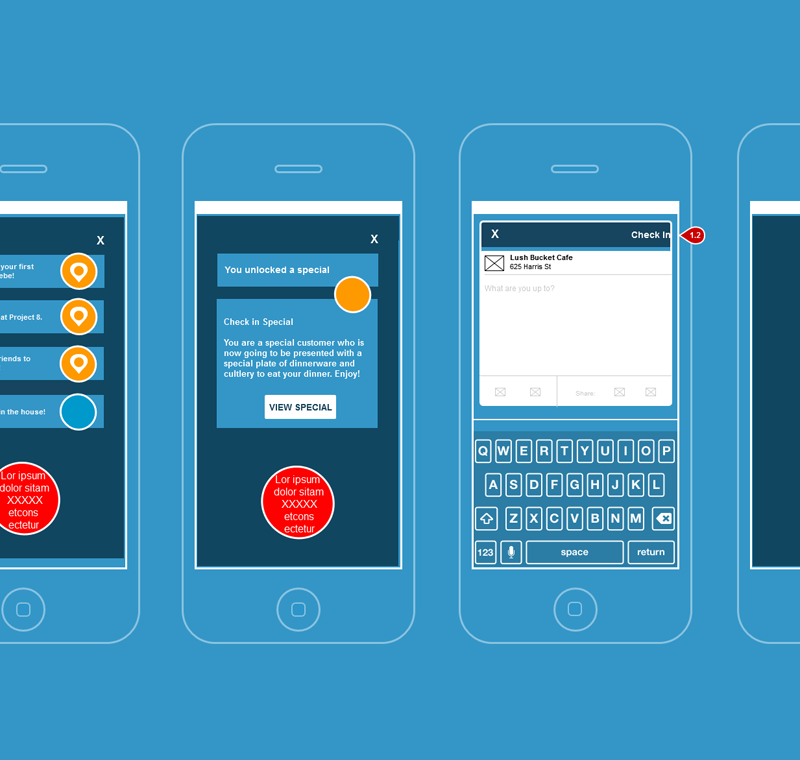 However the MVP have included only one design solution, which was further developed into wireframes and prototypes. 
- produce alternative design ideas and sketches;
- review and prioritise features;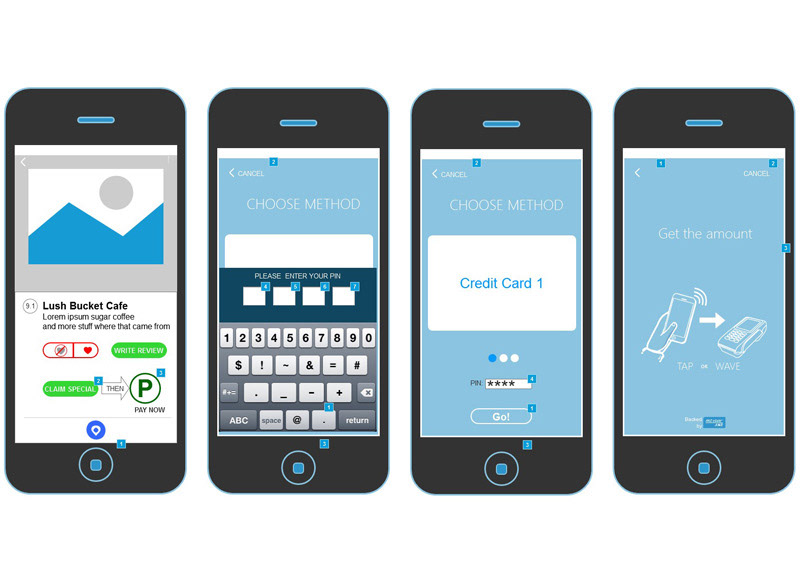 When first iteration of prototypes was produced and usability tests were carried out,  with main findings such as "It takes time to learn the way around in Foursquare", "Ability to review the total before committing to pay" and questions about reward value.
Two more iterations addressed these findings by introducing Payment confirmation screens and simplifying and separating the final payment process.